ECONOMIC IMPACT OF COVID 19
A study of the impact of Covid 19 on he economy of Kerry was undertaken for Kerry County Council. Because of its dependence on tourism, the highest of any county or city in Ireland, the Kerry economy is particular vulnerable to Covid 19.  According to CSO data aggregate income in Kerry is about €4 billion. Given that travel began to be suspended in the first quarter and is still going on, the tourism industry is virtually at a standstill and any relaxation on travel will be too late to save the season. Based on surveys of businesses, it was calculated that the effect of Covid 19 woulds be to reduce  aggregate incomes in the County by about 25%. 
COST BENEFIT ANALYSIS OF
HOSPITAL PROJECT
Cost benefit analysis of a proposal to develop the Emergency Department facilities at Beaumont Hospital, Dublin.  As the existing ED is over 30 years old and hasn't been significantly refurbished or expanded, congestion can be acute.  With a rapidly growing population in the area, particularly of those over 75 which form a large part of ED presentations, the situation is destined to get worse.  The main options boil down to building on a new site or refurbishing and expanding the existing facility.  Economic CBA can only capture a small part of the real, that is to say the clinical benefits of an adequately sized ED (or any other health investment).  However, Dorgan Associates were able to quantify  the economic value of timely treatment in an ED and timely discharge or admission to in patient care. In economic terms either option returned a very large return.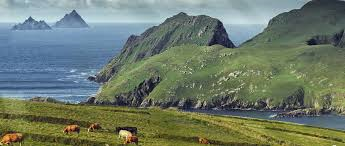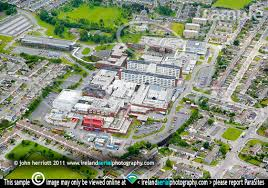 Regeneration Project: Limerick City and County Council
LCCC has acquired a 1.6 hectare site (the 'Opera Quarter') in central Limerick City from Nama.  After a decade of neglect the site is in a considerable state of dilapidation, thereby adding to the generally run down condition of that part of the City. With funding from the European Investment Bank the City plans a €190 million project in the area to include modern offices, a civic centre, residential and hospitality businesses.  The project promises to regenerate this part of the city which is near the historic centre. For LCCC Dorgan Associates carried out a cost benefit study which included valuations of both commercial and socio economic benefits of the project.  The regeneration effect was calculated by reference to earlier studies of impacts of regeneration projects in Limerick applied to estimates of the value of commercial and residential property in the target area.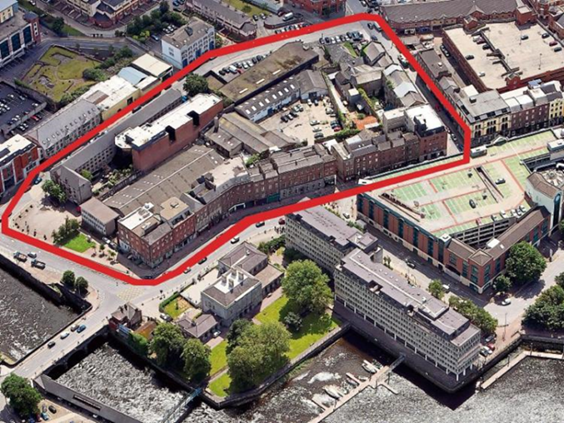 Athletics Ireland/Cork Institute of Technology
Multi Criteria Assessment and Cost Benefit Analysis of a submission for financing under the Large Scale Sports Infrastructural Fund of the Department of Transport, Tourism and Sport to build a high performance and community sports facility at the CIT's campus. The project is for an athletics hall which will accommodate a six-lane 60 m sprint track, space for field events (pole vault, long jump, etc.) and training spaces for shot and hammer events. Importantly, the hall will accommodate a high performance gym and spaces for sports testing and measurement thus providing capacity for an expanded range of academic programmes in sports, leisure and health subjects. Also included in the project is a 3,000 m sports hall and replacement of the tartan running track. The collaboration with CIT and strong demand for athletics facilities in Cork mean that there are few real alternatives if first class facilities are to be provided outside Dublin. A CBA based on imputed values of public patronage of the Hall and educational benefits, indicates that the project should return significant benefits in economic terms.
The submission was successful and the project received €9 million from the Department, one of the largest awards under the scheme.


Greenways: Costs and Benefits
In recent years, development of cycling and hiking paths, mostly on disused railway lines and canal towpaths, has added an attractive amenity for both tourists and residents alike. Notable examples are the Great Western Greenway from Westport to Achill,
Old Rail Trail from Athlone to Mullingar,
Great Southern Greenway in Limerick and
Waterford Dungarvan Greenway.
Dorgan Associates was involved in CBAs for two projected greenways: the Cork Harbour Greenway and the Midleton to Youghal Greenway, both promoted by Cork County Council. The former project is a link which will eventually result in a continuous 23 km greenway from Cork City to Crosshaven and will have commuter as well as recreational benefits.   A wide variety of benefits can be generated by greenways but only three can realistically be estimated:
amenity benefits, the pleasure of walking or cycling in attractive rural settings,
health benefits from enticing the population to take more exercise, and
tourism spin off from the rapidly growing segment of foreign and domestic tourists for whom hiking and cycling are important vacation activities.
The costs of greenways are usually relatively small since the right of way is already in public possession and structural works are minor. On the other hand they have proved highly popular with each user bringing a parcel of the above benefits. Consequently, economic returns tend to be high.


CBA FOR Five Institutes of Technology
Cost Benefit Analysis for each of five Institutes of Technology (IADT, Carlow, Cork, Tralee, Letterkenny) in relation to their applications for PPP funding from the Department of Education and Science for new facilities. The total  amount being provided by the Department is €200 million and the country's IOTs were invited to make submissions for sums of around €20 million. Eleven of the country's fourteen institutes (including the five above) were approved for funding. Construction is expected to start later this year. In the analysis the benefits were quantified as the uplift in lifetime earnings of graduates from the expanded facilities relative to earnings of persons with second level education only. In Ireland, the graduate 'premium' is quite large by international standards. But significant discounts have to be applied to allow for the loss of economic value through graduate emigration. For a letr round of financing CBAs were carried out for IT Tralee for a Student Facilities Hub and Carlow IT for an Information Science Technology building.
Investment in Higher Education
Jim Dorgan has assisted the Institute of Technology in Tralee (ITT) to carry out a Multi Criteria Assessment (MCA) and a Cost Benefit Analysis (CBA) of the Institute's multi-million project to build a sports facility at its campus at Dromtacker just outside the town. Now completed, the 'Kerry Sports Academy' houses a sports hall (ITT doesn't have one), gyms, aerobic rooms and a hydro-therapy pool. A substantial part of the funding has been obtained from philanthropic sources and the GAA and Comhaltas Ceoltori Eireann will contribute part of the cost in return for use of some of the facilities. The KSA greatly enhances ITT's capacity for training Health and Leisure coaches and managers (Health and Leisure is one of ITT's specialities) as well as being available to staff and students. In particular, the KSA will have a major impact on ITT's international and national standing in Assisted Physical Activities – training personnel in coaching and management of disabled sports and athletics.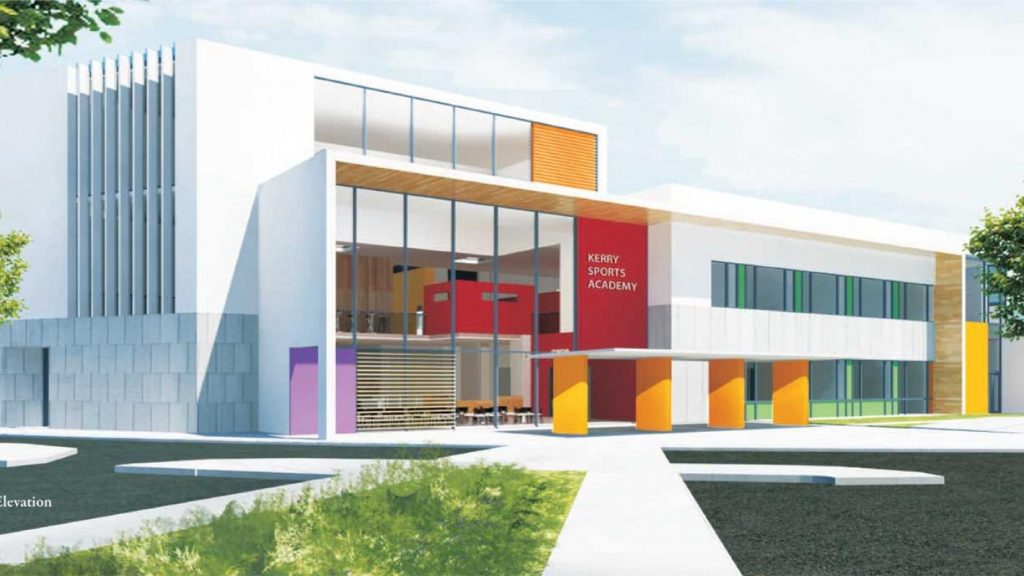 Multi-functional Event Centre, Cork
Dorgan Associates worked with Cork City Council on the evaluation of a project to develop a Multi-Functional Event Centre in Cork. The general objective is to provide a centre with a capacity for about 6,000 persons somewhat along the lines of the O2 in Dublin and similar facilities in other cities in Europe. The centre would host musical, theatrical and sporting events. It would also be scalable down to accommodate smaller events such as exhibitions and concerts. The project has been evaluated by marketing, accounting and engineering consultants. Dorgan Associates' task was to conduct a Cost Benefit Analysis.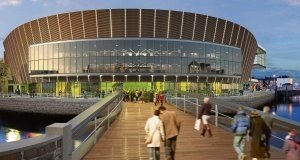 Designated Urban CENTRES Grant Scheme
The DUCGS provides funding through the Regional Assemblies for city council projects promoting urban renewal and sustainable transport. Dorgan Associates provided assistance to Cork City and Cork County Councils in preparing proposals for submission to the Southern Regional Authority (SRA) for a number of projects. These projects embraced inner city tourism, public parks, pedestrianisation, cycle paths and flood protection. A number of these projects have been under consideration by the two local authorities for some time. The projects proposed are a good fit with Cork City's development plans and with Priority 5 of the Regional Operational Programme 2014-20 and the availability of EU regional development funds through the SRA bring them within the realm of financial viability. The main analytical techniques employed were Cost Benefit Analysis and Multi Criteria Analysis. Benefits from the projects were in terms of tourism expenditure, time savings, flood damage averted and amenity values and promised significant returns on the funds ear marked for investment.